Thu 6 Sep 2007
my girl Kim Osorio from BET.com just sent me a quote from their 50 Cent interview, done yesterday at the BET studios….
"Though 50's currently in the midst of heavy promotion for the much-hyped September 11 album release showdown between his Curtis and Kanye West's Graduation, he had time  to address another rumor –that Dipset's Jim Jones would be joining the G-Unit family.
"I won't be signing him, but I don't have a problem with him," he admitted. 50 kicked off the  year beefing with Jones' Dipset cohort, Cam'ron, but says he didn't let it affect his overall opinion of Jones. "I kept him out of the decision that Cam'ron made to jump out there."
But 50 isn't letting his amicable relationship with Jones change his thoughts on Jones' label home, Koch Records.
"Koch is the worst place you can be; Koch is the graveyard. Jim is coming out of the graveyard [and] what he's doing is phenomenal."
50 also goes on to say that he and Ciara did not date and that it was just good publicity…..now that, I know is not true. But if he's saying that to protect his privacy then I understand. How sweet : )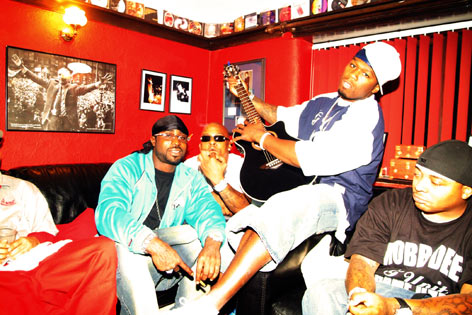 (photo spotted at designermagazine)
52 Responses to "50 addresses the Jim Jones rumor…."
Leave a Reply